This recipe is adapted from one I saw on The Sioux Chef.
Dough
2 Cups Flour
2 Tbsp Sugar
1 Tbsp Baking Powder
1 Tsp Salt
2½ Tsp Yeast
⅔ Cup Vegan Milk (eg. Almond Milk)
½ Cup Vegan Butter (eg. Earth Balance)
Grease a 9″ cake pan.
Combine dry ingredients in a bowl.
Heat the milk and butter in a sauce pan until it reaches 110 F.
Add wet ingredients to the dry mix.
Combine and place into the cake pan. Press down with your fingers.
Cover with plastic wrap and towel.
Topping
½ Cup Flour
⅓ Cup Sugar
1 Tsp Cinnamon
¼ Cup Vegan Butter
Pinch Salt
Maple Syrup
Preheat oven to 375 F.
Combine all ingredients except the maple syrup until crumbly.
Unwrap the dough and drizzle maple syrup on top. Spread it out.
Add crumbly topping.
Place in oven for 15 minutes.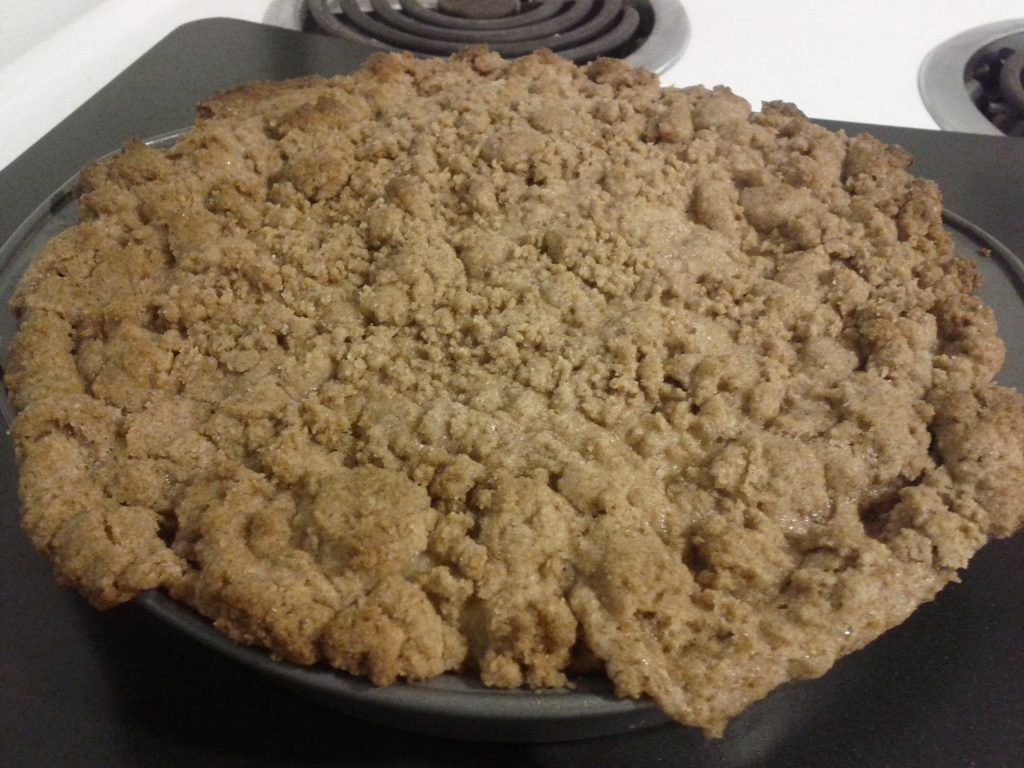 Thoughts
I liked it. I used a gluten-free flour mix for the topping (the original recipe is all gluten-free), which gave it its distinctive taste. It's lighter than the other desserts I've made recently, which I appreciate. It's quick to make, doesn't feel heavy in the stomach, the ingredients are those I usually have on-hand, so I can see me making this again.