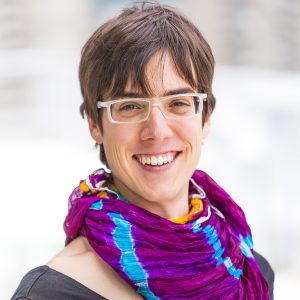 I'm a software developer working in Ottawa, Canada.
I graduated with a BSc. Physical Geography and first started working as a field geophysicist. I jumped into software development following the 2008 recession. I've been doing it ever since.
I support trans individuals. This takes many forms, from running workshops/support groups, donating binders/gaffs, supporting individuals with financial or personal assistance (eg. making food) and more abstractly advocating for health care and changes to legislation. In terms of advocacy work, I value concrete actions and measurable outcomes over good intentions and written policies. I do this because I have to; no one is there to take this place if I don't. They're all too busy doing valuable work.
As far as the rest of my life goes, I enjoy backcountry camping, devouring queer lit/tv (Steven Universe, Lumberjanes), developing a deeper understanding for trauma and its effects, writing the novel I never intend to publish, spending time with my church fam, and organizing potlucks.