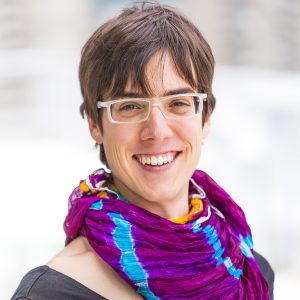 I'm a software developer working in Ottawa, Canada.
I graduated with a BSc. Physical Geography and initially worked as a field geophysicist for an airborne surveying company. I jumped into software development in 2008 and I've been doing that since.
I'm also involved in advocacy for trans issues. In Ottawa-Gatineau, I've experienced being publicly ridiculed, threatened, groped, and kicked out of spaces over my perceived gender identity/expression. I've developed a deeper appreciation for concrete actions leading to measurable outcomes and that manifests itself in my activism.
Otherwise you'll find me watching Steven Universe, reading Squirrel Girl, playing RPGs, working on my novel, going to church, or making vegan treats for potlucks.