I think it's fun to come up with new desserts. This is one of those ideas that I put down on a post-it note while bored at work.
The jist was that I really like apple pie but that delicious crust is loaded in calories. I figured I could get away with half the crust without caring too much. It's really those first and last few bites that matter for me. Whether there's ten or twenty bites in between doesn't make much difference. So this was my idea of how to make a pie with half the crust look appetizing.
Vegan Deconstructed Apple Pie
Makes four servings.
Apple Pie Topping (Original)
½ Cup Sugar
3 Tsp Cinnamon
4 Apples
¼ Cup Vegan Butter
 In a large bowl, mix cinnamon and sugar.
Peel and slice apples. Place slices in bowl.
Mix the contents of the bowl. Pour in a frying pan over the stove and add the butter. Set to medium heat.
Stir occasionally. When tender, turn heat off. Approximately 30 minutes.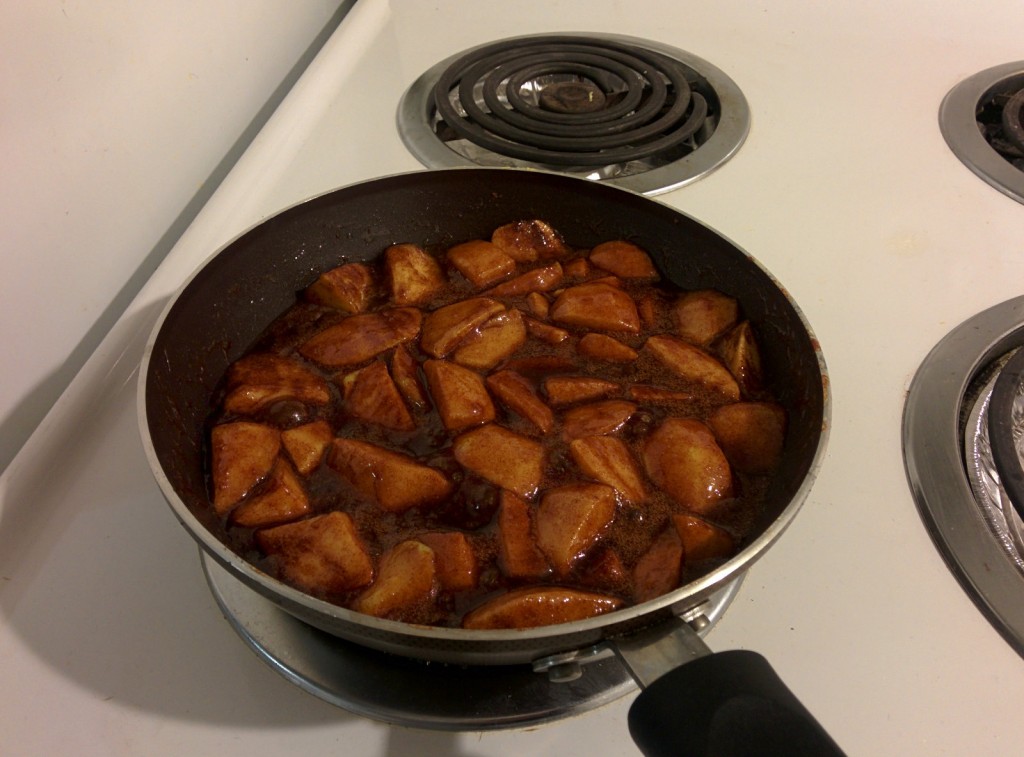 Shortbread Crust (Original)
¼ Cup Sugar
½ Cup Vegan Butter
1 Cup All Purpose Flour
While the apple pie topping is simmering, preheat the oven to 400 F.
In a large bowl, beat sugar and butter until fluffly.
Stir in the flour.
Make a ball with the dough and cover in plastic wrap. Place in the freezer for 10 minutes.
Roll out the dough in a rectangle shape. Then cut it up into 4 triangles. Poke the crust with a fork.
Bake for 15 minutes or until golden brown.
Let cool before serving. Serve by placing one of the triangle pieces on a plate, and putting on a dollop of apple pie topping.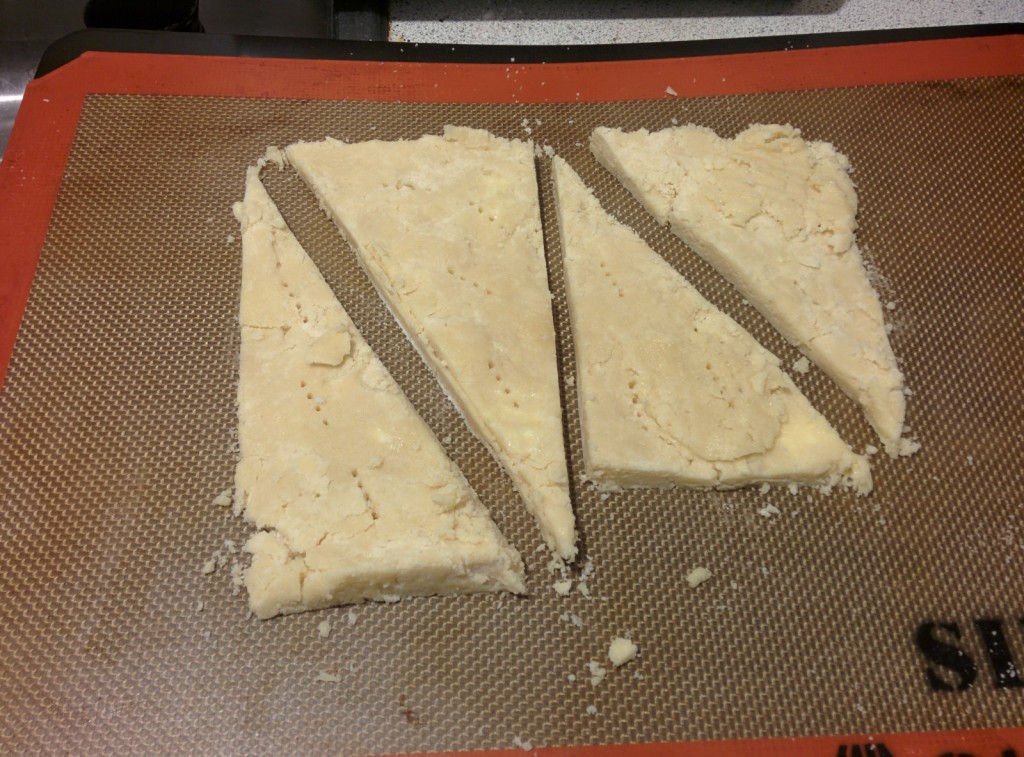 Thoughts
It's apple pie. I love apple pie. It's delicious. End of story.
I liked the shortbread crust, but I think experimenting with more elaborate versions might be worthwhile. Like this buttery shortbread crust, that calls for heavy cream, lemon juice, and eggs. Fancy.