I realize "Peanut-Free Peanut Butter Cookies" is a contradiction. I figured people wouldn't know what to expect if I called them "Sunflower Seed Butter Cookies." Nor would those seeking a substitute for peanut butter cookies when someone they know is allergic find this. So Peanut-Free Peanut Butter Cookies it is.
The magic ingredient here is sunflower seed butter. I find it has a very similar taste and texture to peanut butter.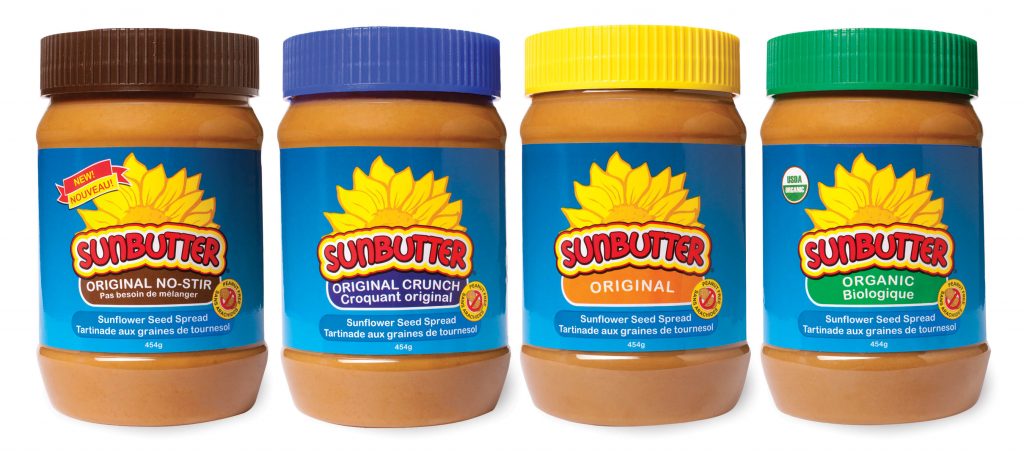 Peanut-Free Peanut Butter Cookies (Original)

1 Cup Sugar
1½ Tsp Molasses
½ Cup Sunflower Seed Butter
½ Cup Butter
1 Large Egg
1½ Cup Flour
¾ Tsp Baking Soda
½ Tsp Baking Powder
Dash Salt
2 Tbsp Sugar
Preheat the oven to 375 F.
In a large bowl, cream the sugar, molasses, sunflower seed butter, butter, and egg.
Stir in the flour, baking soda, baking powder until mixed.
In a small bowl, place the 2 tablespoons of sugar.
Make 3 cm balls with the dough and dunk in the sugar mixture. Then place on ungreased cookie sheet, about 8 cm apart.
With a fork, press down on each cookie ball to make a criss-cross pattern.
Bake 9 – 10 minutes or until light brown.
Let cool for at least 5 minutes before removing from cookie sheets.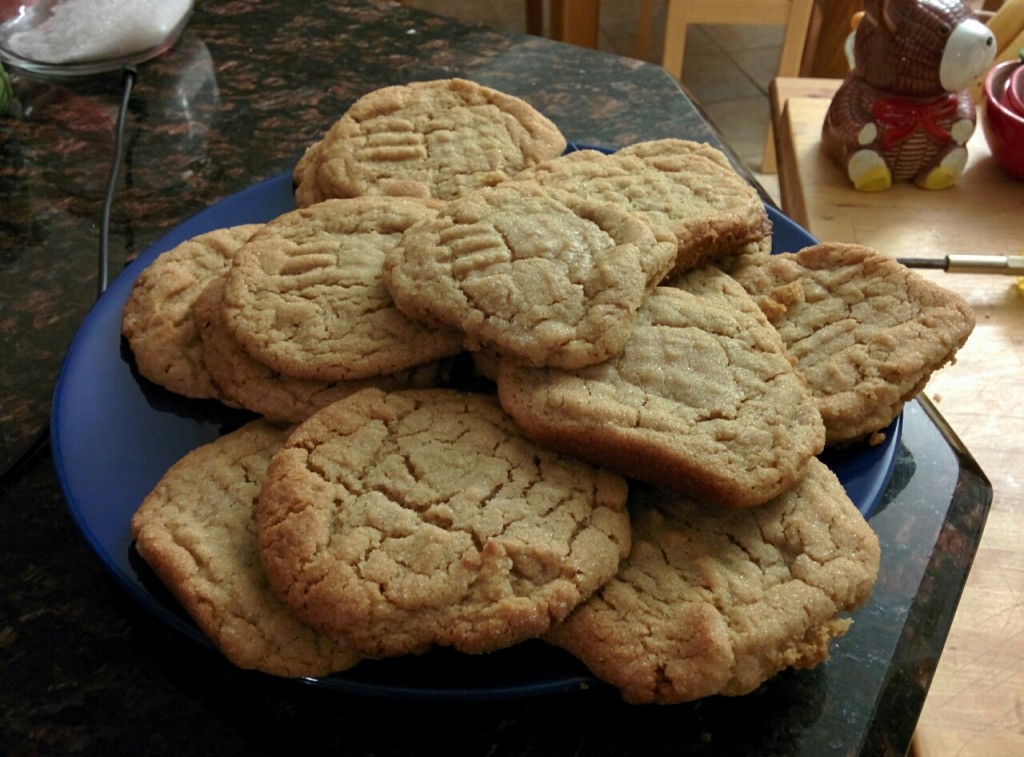 Notes
They really do taste like peanut butter cookies. The base recipe is decent, but I might try to find one so they can be thicker next time.